Product Info
Blister Plaster Small – Superior technology inside
Elastoplast Blister Plaster with hydrocolloid active gel cushion offers superior protection and instantly relieves pain. The active gel cushion is based on the moist healing principle. The technology inside uses superabsorbers to absorb blister fluid and allow a protective layer of gel to form over the wound in order to create the ideal conditions for healing.
The plaster also protects against pressure, additional friction as well as dirt and bacteria that could otherwise enter the wound.
Thanks to Elastoplast Adhesion Technology the plaster stays in place for 48 hours. It's also extremely waterproof and sweat-proof.
The new, easy-to-use application system lets you apply the plaster quickly and without wrinkles for added convenience when you're on the go.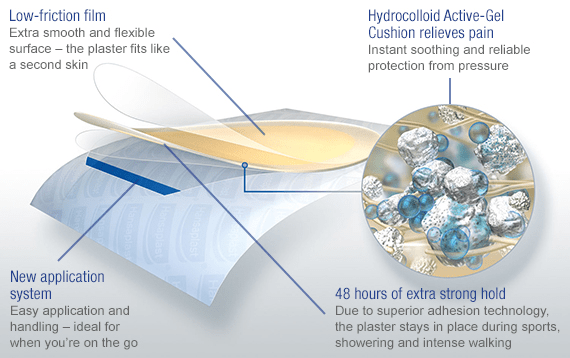 Dr Kuhlmann's Expert Tips – Help your blisters heal faster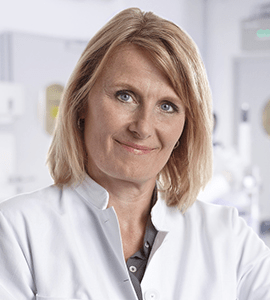 Dr Maike Kuhlmann Research & Development, Beiersdorf AG
Self-surgery is not recommended. For example, don't puncture the blister and don't remove any outer layers of skin, because this can cause infection
Existing blisters should be disinfected
Make sure your skin is clean and dry before applying the blister plaster
Attach the plaster without wrinkles and press firmly
Don't change the plaster until it falls off by itself
Dermatologically approved
Based on clinical studies, this product is confirmed to be skin-compatible.
How to Use
How to use
Apply on clean, dry skin.
Press the plaster on firmly and smooth down.
The plaster should only be changed when it
peels off by itself.
In case a blister has already formed, apply patch on the intact blister.
For open blisters additional desinfection is recommended. If you havediabetes ask your doctor before use.
Packaging Size
Product
Type
Size
Quantity
Product :
Blister Plaster Small

Type:
Size:
5,8 cm x 2 cm
Quantity:
6 Pieces

Frequently Asked Questions
(6)