Product Info
SOS Mix Pack – Hydrocolloid Plasters in a range of sizes, plus Pressure Stop Plaster.
With this selection pack of three differently sized blister plasters and the preventative Pressure Stop plaster, you'll always have the ideal one to hand – whatever you're doing today. Whether the problem is rubbing shoes, hiking blisters or sports blisters - there's a plaster in this little box that will relieve pressure and pain immediately, and get healing off to the best start possible. The SOS Mix Pack contains the following;
2 x Blister Plasters Small
These little plasters are perfect for blisters on toes, even difficult to reach blisters between toes.

2 x Blister Plasters Large
Ideally suited for heels, these can be used anywhere on the foot.

1 x Blister Plaster XL
A big Hydrocolloid Plaster that's big enough to treat even larger blisters on the heels, balls of the feet or sides of the foot.
1 x Pressure Stop Plaster
This cut-to-size transparent plaster is designed to immediately relieve the pressure and friction of all kinds of shoes, so that you can avoid a blister forming in the first place.
Our Pressure Stop plaster is a preventative measure. But for when a blister has already formed, blister plasters with Hydrocolloid Technology contained in this mix pack are the plasters of choice. They allow moist healing. Once applied, superabsorbers soak up blister fluid, and form a protective layer of gel over the wound, creating ideal conditions for skin recovery. At the same time, the blister plaster safely seals and protects the area against dirt and bacteria.
The Pressure Stop Plaster offers reliable adhesion and can be worn for several days. The Blister Plasters will stay firmly in place for up to 48h, and they are waterproof, too, so you can shower or bath with confidence. If you're a runner or a sports person, be assured: These Hydrocolloid Plasters are also sweat-proof!
Whichever size you choose, the easy-to-use Elastoplast application system makes these plasters fast and easy to apply without wrinkles. So dealing with your blister can be swift and stress-free affair - and you can get back to your day!
Dermatologically approved
Based on clinical studies, this product is confirmed to be skin-compatible.
How to Use
Dr Kuhlmann's Expert Tips – Help your blisters heal faster with proper application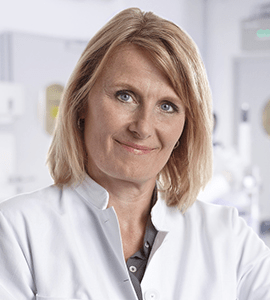 Dr Maike KuhlmannResearch & Development, Beiersdorf AG
Self-surgery is not recommended. For example, don't puncture the blister and don't remove any outer layers of skin, because this can cause infection
Existing blisters should be disinfected
Make sure your skin is clean and dry before applying the blister plaster
Attach the plaster without wrinkles and press firmly
Don't change the plaster until it falls off by itself
Packaging Size
Product
Type
Size
Quantity
Product :
Blister plaster small

Type:
Size:
5,8 cm x 2 cm

Quantity:
2 Pieces

Product :
Blister Plaster Large

Type:
Size:
5,8 cm x 3,4 cm

Quantity:
2 Pieces

Product :
Blister plaster XL
Type:
Size:
5 cm x 5 cm
Quantity:
1 Piece
Product :
Pressure stop plaster
Type:
Size:
7 cm x 6,5 cm
Quantity:
1 Piece
Frequently Asked Questions
(5)