What is a laceration?
What is a laceration?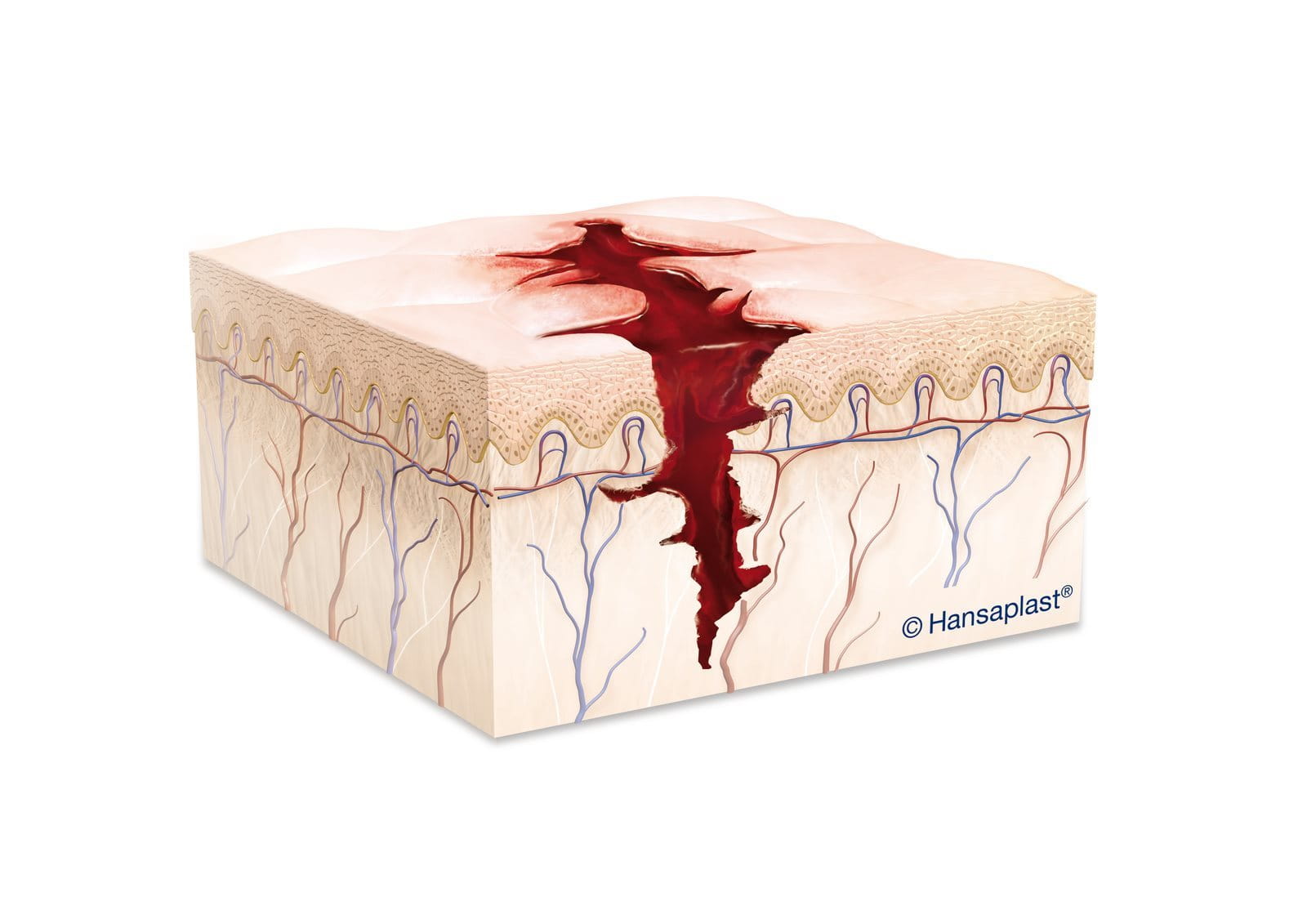 Laceration
Lacerations are tears in the skin that can bleed heavily. Often, lacerations occur in skin areas close to the bone such as forehead, skullcap, shins, elbow joints or kneecaps. They can be caused by anything from falls against rough surfaces to blows from blunt instruments. Deep lacerations can penetrate deeper tissue. In many cases, they require medical attention.
What is the difference between an abrasion and a laceration?
Abrasion
Lacerations differ from abrasions in that they tend to involve more severe and deeper damage to the skin. Abrasions are most often superficial surface wounds and do not typically bleed a lot, whereas lacerations, particularly deep lacerations, are more likely to do so.